Match Italian Pewter > Bowls + Trays
Whether in a supporting role, or the star of the table,

MATCH

Pewter bowls perform with grace and style. This considerable collection speaks to the myriad tasks these versatile vessels may be expected to fulfill, from presenting a festive punch to serving a multiple course feast or simply feeding the family pet. And whether for the presentation of cheese, crudités, or after-dinner coffee, M

ATCH

Pewter trays are quietly handsome backdrops that enhance the appearance of everything served on them.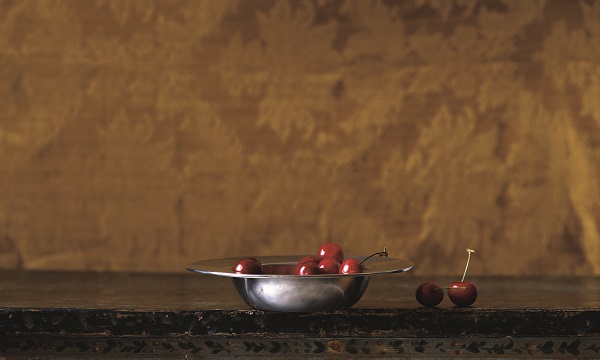 ---

Match Pewter - Accessories - Acorn Lidded Bowl
$150.00

Match Pewter - Antipasti Plate
$300.00

Match Pewter - Beaded Footed Oval Basin
$1,240.00

Match Pewter - Beaded Rim Footed Bowl
$620.00

Match Pewter - Britannia - Tray
$745.00

Match Pewter - Cheese Tray with Handles, Large
$820.00

Match Pewter - Cheese Tray with Handles, Medium
$640.00

Match Pewter - Cheese Tray with Handles, Small
$420.00

Match Pewter - Condiment Uno with Spoon
$85.00

Match Pewter - Convivio - Baking Tray with Handles
$670.00

Match Pewter - Convivio - Ceramic Rectangular Tray
$57.00

Match Pewter - Convivio - Oval Serving Platter, Large
$405.00

Match Pewter - Convivio - Oval Serving Platter, Medium
$335.00

Match Pewter - Convivio - Oval Serving Platter, Small
$220.00

Match Pewter - Convivio - Round Sectional Platter
$925.00

Match Pewter - Convivio - Round Serving Bowl
$335.00

Match Pewter - Convivio - Round Serving Bowl Small
$212.00

Match Pewter - Convivio - Round Serving Platter
$900.00

Match Pewter - Gallery Tray, Medium
$685.00

Match Pewter - Luisa - Footed Serving Bowl
$350.00

Match Pewter - Narrow Tray, Classico
$230.00

Match Pewter - Pocket Change Tray
$205.00

Match Pewter - Pocket Change Tray with Leather Insert
$220.00

Match Pewter - Queen Anne Oval Bowl
$320.00

Match Pewter - Round Crystal Bowl, 4"
$60.00

Match Pewter - Round Crystal Bowl, 7.3"
$125.00

Match Pewter - Round Crystal Bowl, 8"
$190.00

Match Pewter - Round Platter with Handles
$795.00

Match Pewter - Round Serving Bowl
$290.00

Match Pewter - Vanity Tray
$205.00